Bacon and Cheddar Stuffed Mushrooms
Inspired by GRNSTRIPE from Allrecipes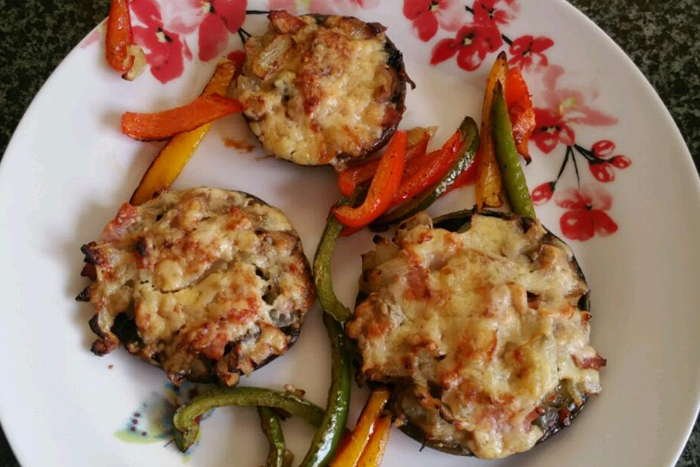 Ingredients
3 slices LM Meat pork bacon, diced
8 cremini mushrooms
1 tablespoon butter
1 tablespoon chopped onion
¾ cup shredded Cheddar cheese
Directions
Step 1
Place bacon in a large, deep skillet. Cook over medium high heat until evenly brown. Drain, dice and set aside.
Step 2
Preheat oven to 400 degrees F (200 degrees C).
Step 3
Remove mushroom stems. Set aside caps. Chop the stems.
Step 4
In a large saucepan over medium heat, melt the butter. Slowly cook and stir the chopped stems and onion until the onion is soft. Remove from heat.
Step 5
In a medium bowl, stir together the mushroom stem mixture, bacon and 1/2 cup Cheddar. Mix well and scoop the mixture into the mushroom caps.
Step 6
Bake in the preheated oven 15 minutes, or until the cheese has melted.
Step 7
Remove the mushrooms from the oven, and sprinkle with the remaining cheese.