Bacon-Cheddar Popcorn
Inspired by Ed Levine from Serious Eats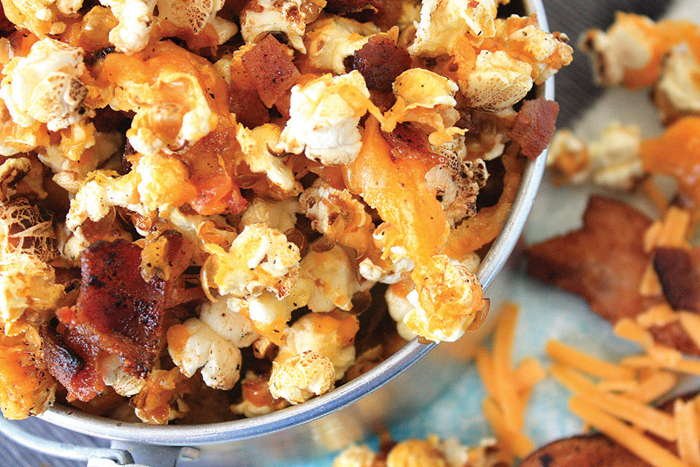 Ingredients
4 Slices LM Meat pork bacon
1 tablespoon vegetable oil
1/2 cup popcorn kernels
1/4 pound extra-sharp cheddar cheese, finely grated
Plenty of kosher salt
Directions
1. Preheat the oven to 250°F.
2. In a skillet, fry the bacon over moderate heat till crisp, drain on paper towels, and crumble finely.
3. Pour 3 tablespoons of the bacon fat into a stove-top popcorn popper or deep, heavy saucepan with a lid, add the oil, and heat over moderately high heat till the mixture begins to smoke. Add the popcorn into a large ovenproof pot, add the cheese, bacon, and salt, and toss. Heat in the oven till the cheese is melted, about 5 minutes. Serve hot.