Canadian Bacon Egg Cups
Inspired by Melissa Sperka from Melissa Southern Style Kitchen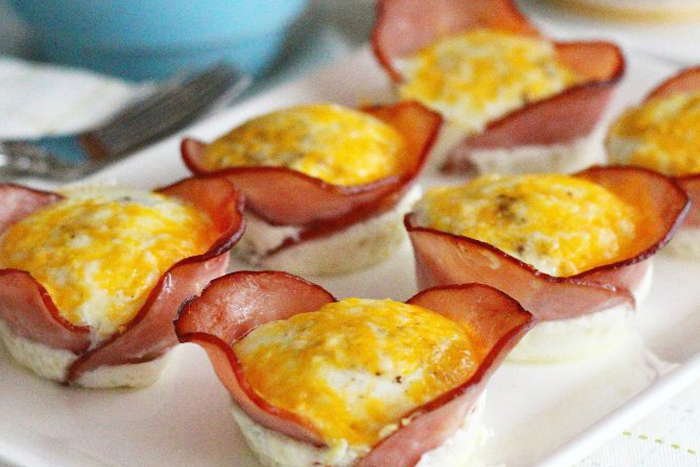 Ingredients
12 slices LM Meat Peameal Bacon
6 large eggs
Salt and black pepper to taste
1/2 cup finely shredded Colby-Jack cheese
Instructions
1. Preheat the oven to 350°F. Spray 6 muffin cups with cooking spray.
2. Fit 2 pieces of Canadian bacon into each muffin cup, overlapping on the bottom.
3. Carefully crack one egg into each cup. Season each with salt and black pepper to your taste.
4. Sprinkle each egg with freshly shredded cheese.
5. Bake for 15-20 minutes or until set to your preference.
6. Carefully lift from the muffin tin with a spatula Serve immediately.