Grilled Bacon Apple Sandwich
Inspired by niki.gillespie from All recipes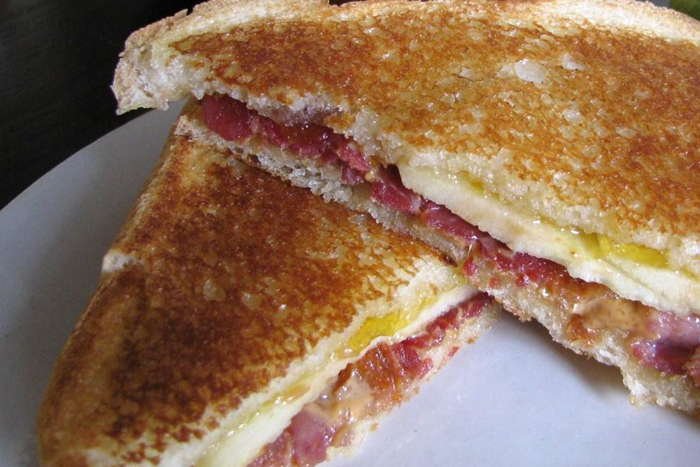 Ingredients
6 slices LM Meat pork bacon
5 tablespoons peanut butter
4 slices whole wheat bread
4 slices whole wheat bread
cayenne pepper to taste
1 Granny Smith apple, cored and thinly sliced
3 tablespoons softened butter
Directions
STEP 1
Place the bacon in a large, deep skillet, and cook over medium-high heat, turning occasionally, until evenly browned, about 10 minutes. Drain the bacon slices on a paper towel-lined plate.
STEP 2
Spread the peanut butter onto two slices of bread; set aside. Spread the apricot jelly onto the remaining two slices of bread, and sprinkle with cayenne pepper to taste. Arrange half of the cooked bacon and half of the sliced apple onto each apricot jam-covered bread sliced. Top with the peanut butter smeared pieces of bread.
STEP 3
Heat a large skillet over medium heat. Spread the butter over the outside of the sandwiches and place into the preheated skillet. Cook until golden brown and crispy, then turn the sandwiches over, and continue cooking until golden brown on the other side, about 4 minutes per side.