Jamaican Braised Liver
Inspired by Jamaican Medium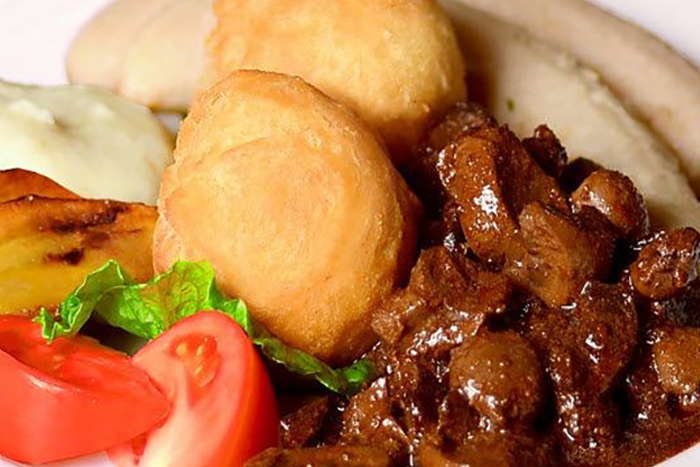 Ingredients
1 1/2 pound(s) LM Meat beef liver
1 tablespoon(s) meat seasoning
1 teaspoon(s) salt
1/2 teaspoon(s) black pepper
2 ounce(s) soy sauce
1 tablespoon(s) garlic blended with a little oil
1 ounce(s) vegetable oil
1 large onion cut in rings
1 sprig(s) thymes
2 ounce(s) tomato ketchup
2 ounce(s) water
Step by step method
1. Strip and slice the chilled liver. Add meat seasoning, salt, black pepper, soy sauce and garlic.
2. Stir to ensure all the seasonings are properly distributed.
3. Cover and place in the refrigerator to marinate for 2 hours.
4. Add oil to a saute pan and heat over high flame; add liver and saute for about 3-5 minutes.
5. Add onions, thyme, tomato ketchup and water, stir, cover and allow to cook for another 3 minutes.