Mom's Beef Stew
Inspired by Taste of Home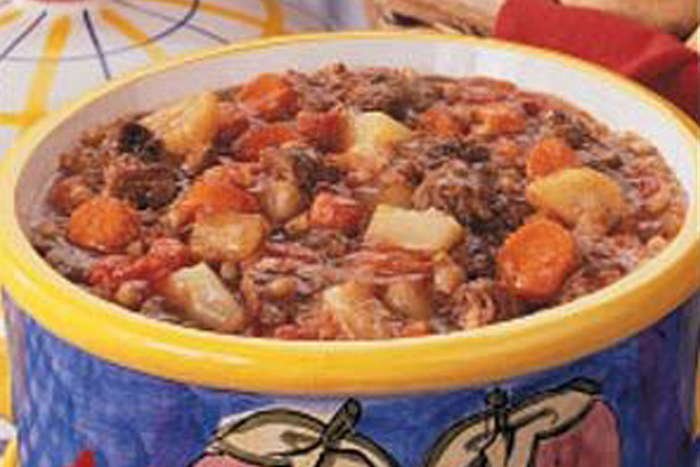 Ingredients
2 pounds LM meat Beef stew bone in
6 cups water
5 medium potatoes, peeled and cubed
5 medium carrots, chopped
1 medium onion, chopped
1/2 cup medium pearl barley
1 can (28 ounces) plum tomatoes, undrained
1 to 1-1/2 teaspoons salt
1/2 teaspoon pepper
2 garlic cloves, minced, optional
1 bay leaf, optional
3 tablespoons cornstarch
1/2 cup cold water
Directions
Place soup bones and water in a Dutch oven or soup kettle. Slowly bring to a boil. Reduce heat; cover and simmer for 2 hours.
Set beef bones aside until cool enough to handle. Remove meat from bones; discard bones and return meat to broth. Add the potatoes, carrots, onion, barley, tomatoes, salt, pepper, garlic and bay leaf if desired. Cover and simmer for 50-60 minutes or until vegetables and barley are tender.
Discard bay leaf. Combine cornstarch and cold water until smooth; stir into stew. Bring to a boil; cook and stir for 2 minutes or until thickened.