Oven Grilled Steak
Inspired by Katerina from Diethood
Make the perfect grilled steak with this easy recipe for Oven Grilled Steak. Delicious, tender, and juicy thick-cut steak grilled in the oven!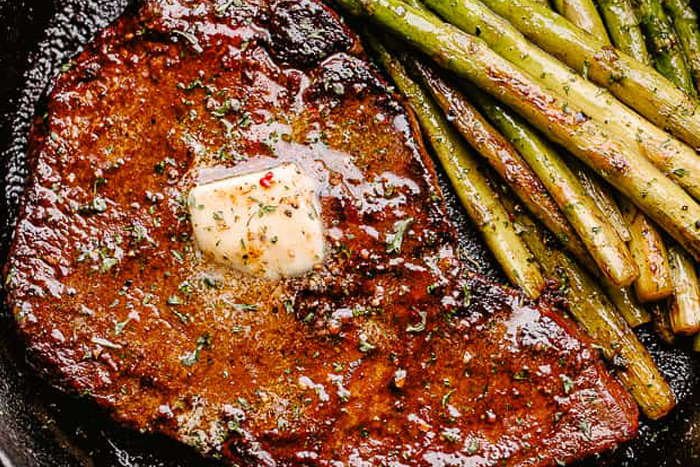 Ingredients
2 (9 to 12 ounces, each) LM Meat top sirloin steaks, room temperature
1 tablespoon olive oil, divided
Coarse sea salt and fresh ground pepper, to taste
Instructions
1. Preheat oven to 275F.
2. Line a baking sheet with foil.
3. Set a rack over the baking sheet.
4. Rub steaks with 1/2 tablespoon olive oil and season with salt and fresh ground pepper.
5. Place steaks on the rack.
6. Grill in the oven for 22 to 30 minutes, depending on how you like it cooked. Please see my notes below for doneness.
7. In the meantime, cover the bottom of a cast iron skillet or a nonstick skillet with remaining 1/2 tablespoon olive oil; heat the oil over medium heat until smoking hot.
8. Remove steaks from oven and transfer to the hot skillet.
9. Cook steaks for about 2 to 3 minutes per side, or until browned and a bit crisp.
10. Transfer to a cutting board and let stand 10 minutes.
11. Cut and serve.