Lamb Lollipops
Inspired by Kris Longwell from How to Feed a Loon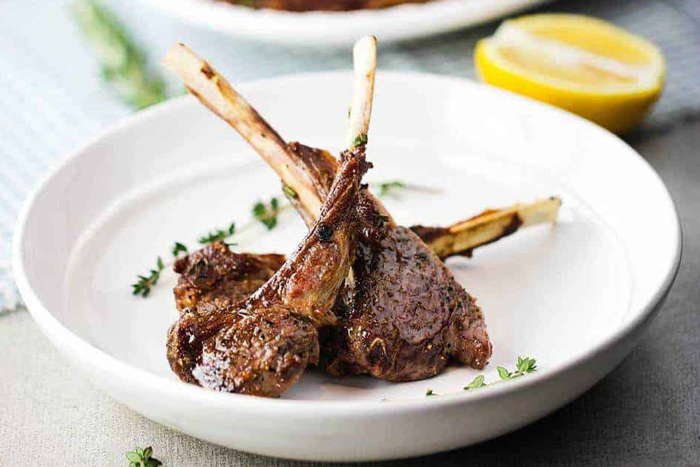 Ingredients
3 LM Meat racks lamb frenched, and cut into chops and trimmed of all but thin layer of fat
Coarse sea salt and freshly ground pepper or Kosher salt
3 cloves garlic minced
1 tbsp rosemary fresh, chopped
1 tbsp thyme fresh, chopped
¼ cup olive oil
1 lemon cut into wedges
Instructions
1. Liberally sprinkle the chops with salt and pepper all over.
2. In a small bowl, combine the garlic, rosemary, thyme, and salt. Add the oil and whisk until combined.
3. Pour the marinade all over the chops and turn to coat. Cover with plastic wrap and place in the fridge for at least 2 hours, or overnight.
4. Heat a large heavy skillet over medium-high heat, or turn your grill on medium-high heat for direct heat grilling.
5. Sear the chops (in batches if using a hot skillet) until browned on both sides, about a total of 4 to 5 minutes for medium to medium-rare.
6. Transfer to a platter and squeeze a lemon wedge over the top. Sprinkle with a little more sea salt, if desired. Serve at once.