Creamy Paprika Pork
Inspired from Taste of Home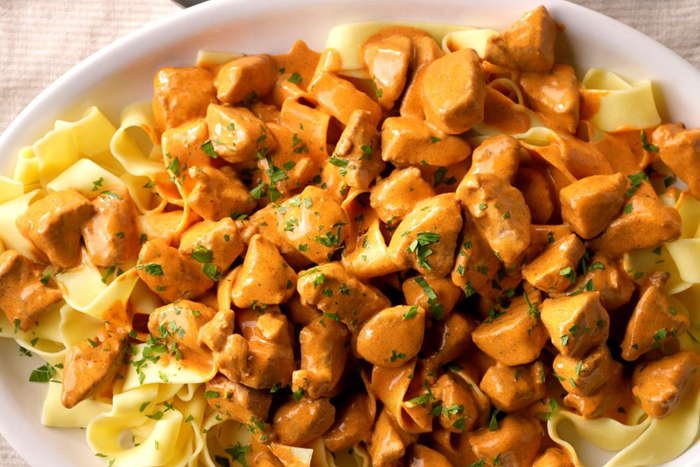 Ingredients
1 LM Meat pork tenderloin, (1 pound), cut into 1-inch cubes
1 teaspoon all-purpose flour
4 teaspoons paprika
3/4 teaspoon salt
1/4 teaspoon pepper
1 tablespoon butter
3/4 cup heavy whipping cream
Hot cooked egg noodles or rice
Minced fresh parsley, optional
Directions
Step 1
Toss pork with flour and seasonings. In a large skillet, heat butter over medium heat; saute pork until lightly browned, 4-5 minutes.
Step 2
Add cream; bring to a boil, stirring to loosen browned bits from pan. Cook, uncovered, until cream is slightly thickened, 5-7 minutes.
Step 3
Serve with noodles. If desired, sprinkle with parsley.