Grilled Smoked Pork Chops with Sweet and Sour Glaze
Grilled Smoked Pork Chops with Sweet and Sour Glaze
Grilled Smoked Pork Chops with Sweet and Sour Glaze
Inspired by Sunny Anderson from Food Network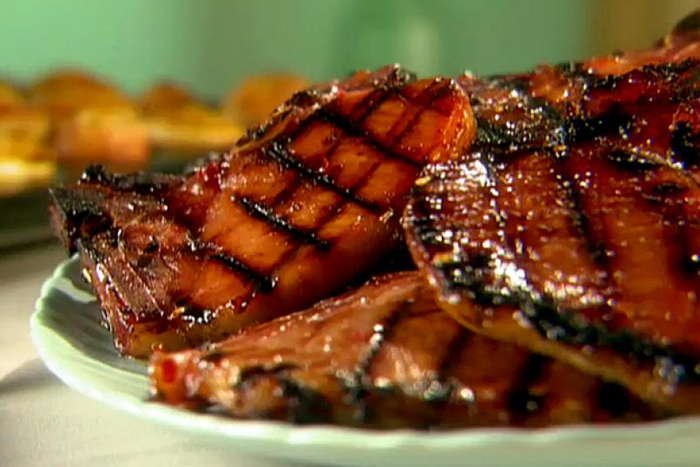 Ingredients
8 slices of LM Meat smoked pork chops
1/4 cup light brown sugar
1/4 cup honey
1 tablespoon vegetable oil, plus extra for grill
1 lime, juiced
1 teaspoon red pepper flakes
Directions
1. Preheat a grill pan to medium-high.
2. In a plastic resealable bag, big enough to fit the chops, mix together the sugar, honey, oil, lime juice, and red pepper flakes. Add the pork chops and let marinate for at least 20 minutes.
3. Remove the pork from the marinade. Lightly brush the grill with oil. Put the chops on the grill and cook until grill marks form, about 2 minutes. Rotate the chops 90 degrees, and grill for 2 minutes more, to create diamond grill marks. Flip and cook another 2 minutes. Remove from grill to a serving platter and serve.