Hearty Corn Chowder with Sausage and Potatoes
Hearty Corn Chowder with Sausage and Potatoes
Hearty Corn Chowder with Sausage and Potatoes
Inspired by Diana Rattray from the Spruce Eats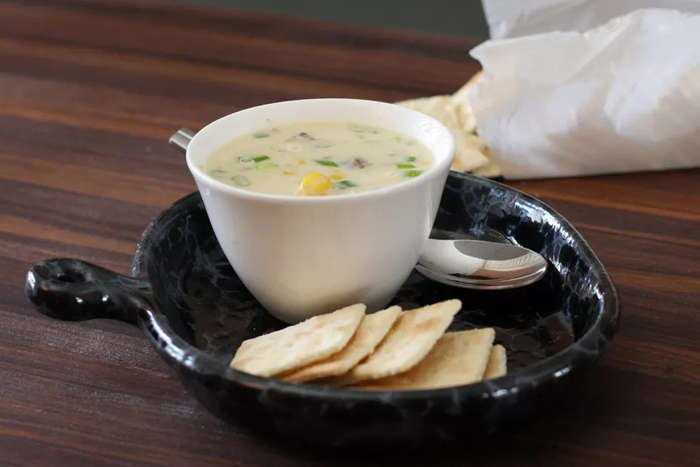 Ingredients
1 pound LM Meat Italian Sausage
1 cup chopped onion
1/4 cup all-purpose flour
2 1/2 cups chicken broth
2 cups diced gold or red-skinned potatoes
2 cups frozen corn kernels
1 small can (8 ounces) cream-style corn
1/4 teaspoon freshly ground black pepper
A dash of hot sauce
2 cups of half-and-half or whole milk
1 tablespoon butter
1/2 teaspoon salt, or to taste
Steps to Make It
1. Gather the ingredients.
2. In a large Dutch oven or saucepan over medium heat, brown the sausage with the chopped onion until sausage is no longer pink and onion is softened and lightly browned.
3. Stir the flour into the sausage and onion mixture until well blended. Cook, stirring, for 2 minutes.
4. Gradually stir the chicken broth into the sausage mixture until well blended.
5. Add the diced potatoes, corn and cream-style corn, pepper, and hot sauce. Bring to a simmer and continue cooking for 5 minutes, stirring frequently.
6. Cover and continue cooking, stirring occasionally, until potatoes are tender.
7. Add the half-and-half, light cream, or milk; stir in butter.
8. Taste and add salt, as needed, and heat through.
9. Serve and enjoy!