Ungraded Beef (also known as Veal) Liver with Apples
Ungraded Beef (also known as Veal) Liver with Apples
Ungraded Beef (also known as Veal) Liver with Apples
Inspired by Ricardo Cuisine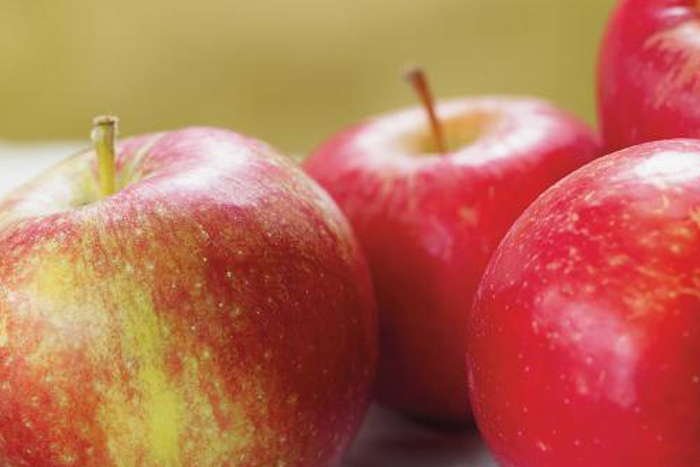 Ingredients
2 tablespoons (30 ml) whole-grain mustard
1/4 cup (60 ml) all-purpose flour
Salt and pepper
1/4 cup (60 ml) of Calvados
1/4 cup (60 ml) 35% cream or 15% country style cream
Preparation
1. In a skillet, heat half the butter over medium-high. Add the shallots and apples and cook for about 5 minutes.
2. Add the maple syrup and mustard. Continue cooking for several minutes. Remove the preparation from the pan. Set aside.
3. In a large plate, combine the flour, salt and pepper. Dredge the slices of ungraded beef (also known as veal) liver in the flour.
4. In the same skillet, heat the remaining butter over medium heat. Brown the liver for about 2 minutes per side depending on the thickness, until medium-rare.
5. Season with salt and pepper and keep warm.
6. Deglaze the pan with the brandy, flambé. Add the cream and the apple mixture. Reheat and adjust seasoning.
7. Serve the ungraded beef (also known as veal) liver with the apple sauce. Delicious with good mashed potatoes.
Note
You can substitute the calvados with white wine or chicken broth. If you opt for calvados, know that to flame, you just need to heat the alcohol in a metal ladle that is resting on the heating element of a hot stove. Pour the alcohol on the preparation. Light immediately with a long match close to the preparation and flambé. Allow to burn itself out.